To book your stay, please fill in the fields below.
As soon as we have received these details, we will send you confirmation by e-mail.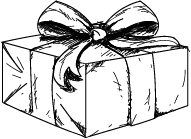 Our establishment is open from 28 April to 01 October 2023 inclusive.
Before filling in the dates and the name of the desired accommodation, please consult the rooms and suites available.
PLEASE DO NOT ENTER YOUR CREDIT CARD NUMBER
We remind you that our establishment requires a minimum of 2 nights from 15.06 to 15.09 and on long weekends (from 05.05 to 08.05, from 17.05 to 22.05 and from 26.05 to 29.05).
If you wish to book 2 nights, you can use your voucher for the first night.