Our region will surprise you with its diversity, its flora and fauna. Between the light of the Camargue sky and the freshness of the waterfalls and fern woods of the Cévennes, we will be there to help you discover enchanting places and breathtaking walks. Hike to the summit of Pic saint Loup, Japanese gardens of the unique Bambouseraie d'Anduze, horse riding enjoying the most beautiful sunsets …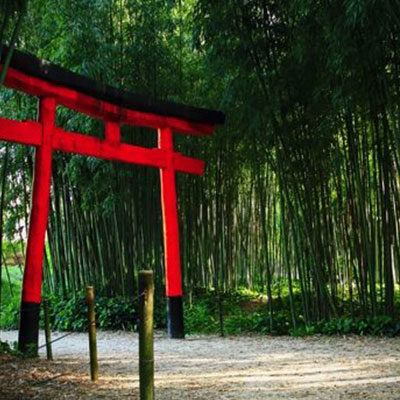 A must see!
At 40 kms, the Bambouseraie is a unique place dedicated to extravagance whose nature has the secret in its most unexpected forms … But, above all, it is a living place, place of invitation to dream and reflection where all sensitivities can find to satisfy their desire for enchantment and knowledge. Through a real initiatory journey, the visitor, whatever their age, without constraints, will be able to cultivate, discover and share, discreetly and effectively helped by the whole team of this garden.
In the middle of the garrigue and pine forests, at the end of a small stone path, stands a garden planted with banana trees, palm trees and lush flowers.
Follow us on social media