Discover the services of Villa Vanille
Take advantage of your stay to taste our homemade lunchbox with selected products that will awaken your taste buds, a moment of relaxation in our massage area with natural and relaxing tones.
A sunbath or a break in our pool and spa entwined by vegetation …
And for the good-living and wine lovers, Pascal, Benoit and their team will share their passion with you in the Haut-Courchamps area of Saint-Christol.
Reservation at the latest 24 hours before the day of your arrival subject to availability. Massage must be paid by check or cash from our service providers. In case of cancellation within 20 days, all services are due in full.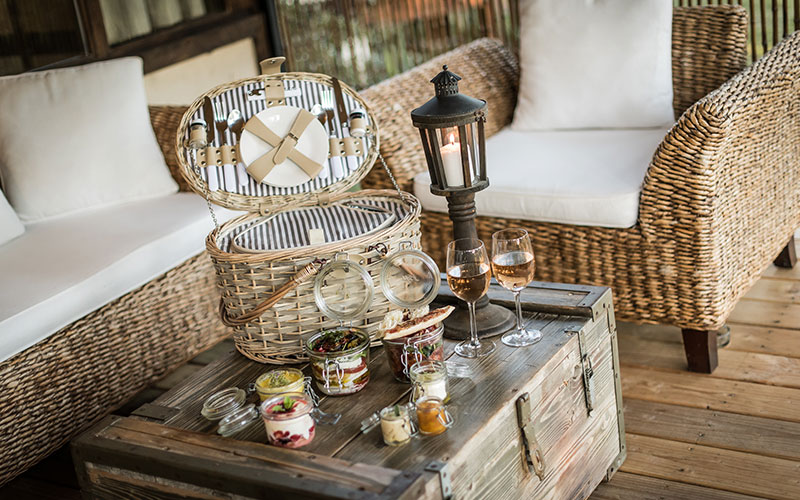 Packed lunch
We do not have restaurants but offer you our meal basket prepared with fresh and homemade products, served in your room only for dinner between 7:00 p.m. and 7:30 p.m. Composed of homemade foie gras, buffalo mozzarella and seasonal vegetables, assorted cold cuts « Pata négra », sausage chorizo and Iberian ham, cheese, dessert, wine of your choice 75 cl (red, rosé or white) and mineral water 1l.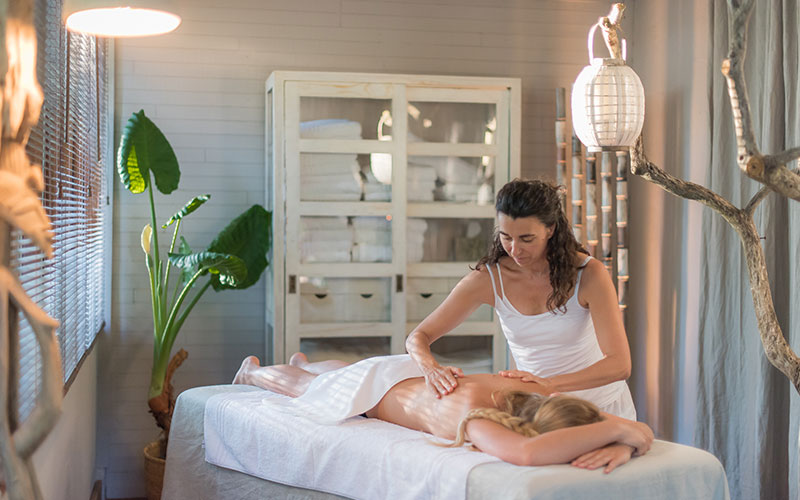 Massages
Discover a place dedicated to rest and relaxation. Solo or duo massage in our wellness area, lulled by the sounds of the forest.
* (Relaxing treatment for hands, legs and face, between 3 and 8 months of pregnancy).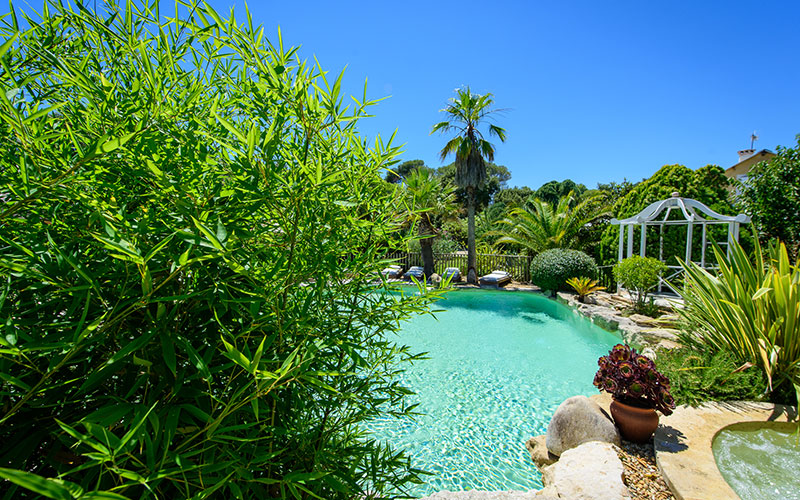 Pool & Jacuzzi

Like a natural lagoon in a soothing atmosphere, an invitation to relaxation and serenity.

Outside, open all season from 9 a.m. to 8 p.m, the jacuzzi is heated if the outside temperature reaches 20 °C. Access included in the room rate.
A unique brunch, different every morning, with fresh home-made produce, hot and vitamin-packed drinks, pancakes, waffles, eggs, salmon, avocado, French toast, etc., will be served between 8.30 and 10.30 am in front of the pool.
 Served between 8:30 am and 10:30 am, Included in the price of our rooms.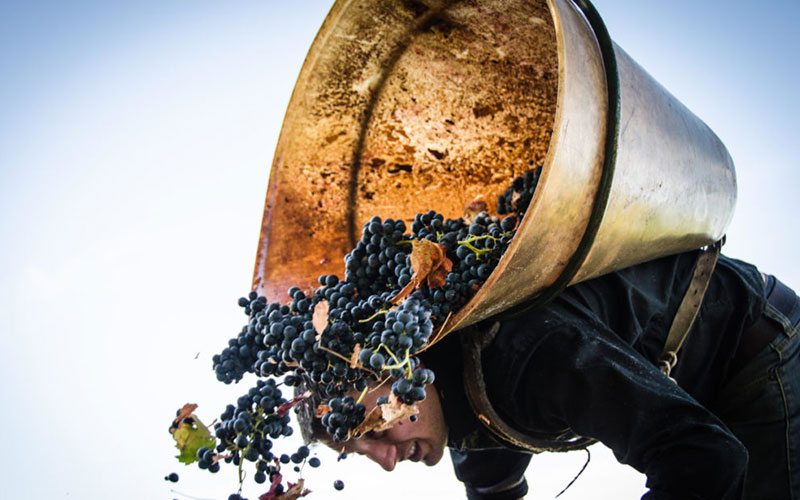 Take the time to live an oenological experience to meet enthusiasts. We offer you a private 4X4 ride through unsuspected wine-growing landscapes, or we pick you up directly from Villa Vanilla. Immerse yourself in the heart of the St Christol vineyard with a stop in the vineyards and discovery of the terroir. We will end up discovering the secrets of the cuvées of the Haut Courchamp estate during the tasting. Come and try it… and enter the world of wine with ease. See partner site